The Fashionable and Functional Clothes DnD Players Love
Are you a Dungeons & Dragons enthusiast who loves to express their passion for the game through clothing? Look no further than ShopDnD, your ultimate destination for fashionable and functional D&D-themed attire. Uniting style with comfort, ShopDnD offers a diverse range of clothing that lets you showcase your love for the game while staying true to your unique fashion sense.
The Fashionable and Functional
Clothes DnD
Players Love
01
Unveiling ShopDnD: Where Passion Meets Fashion
At ShopDnD, we're more than just a clothing brand; we're a haven for geeks who want to embrace their love for Dungeons & Dragons in a stylish and authentic way. Our focus isn't just on products; it's on the designs that resonate with the heart and soul of the D&D universe. Rather than sifting through countless product categories, we invite you to immerse yourself in our captivating designs. Once you've found the design that speaks to you, you can choose the product that best complements your personal style.
The Fashionable and Functional
Clothes DnD
Players Love
02
The Allure of Clothes DnD: More Than Just Attire
Clothes DnD are more than just garments; they're a form of self-expression that allows you to proudly display your affinity for the epic world of Dungeons & Dragons. With each design carefully curated to capture the essence of the game, you're not just wearing a piece of clothing – you're showcasing a part of your identity. From witty references to iconic game elements, our designs are a conversation starter among fellow adventurers and fans.
Fashion and Functionality Unite
It's not just about the aesthetics; it's about creating clothing that seamlessly blends fashion and functionality. Our T-shirts, Long Sleeve Tees, Sweatshirts, Hoodies, and Vests aren't just stylish; they're also designed for comfort and durability. Whether you're embarking on a daring quest or simply spending a night indoors with friends, our clothes DnD are your ideal companions.
Size Guide: Your Perfect Fit Awaits
Finding the right fit is paramount, and that's why we offer a comprehensive size guide. All our apparel is unisex, ensuring inclusivity for all. Check our size guide tables to determine your ideal size, guaranteeing that your chosen piece not only reflects your style but fits you like a glove.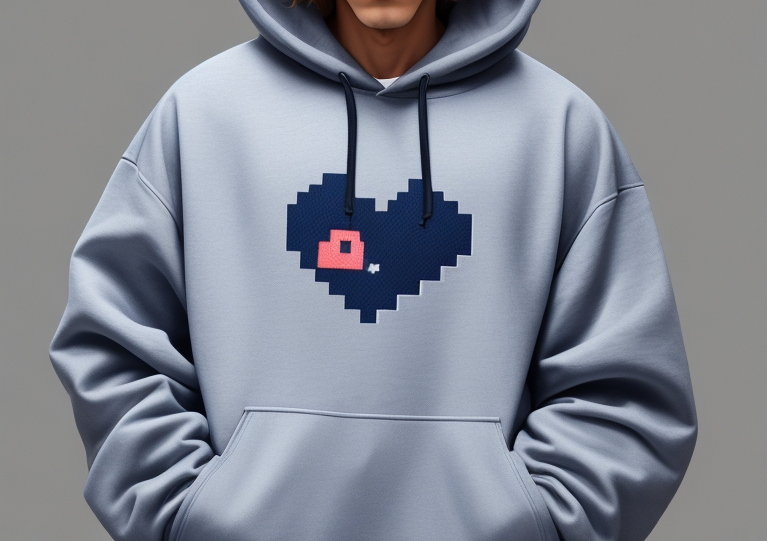 Connecting with ShopDnD
At ShopDnD, we're not just a brand; we're a community. Connect with us on social media platforms such as Facebook, Instagram, and TikTok, where we share the latest designs, behind-the-scenes glimpses, and engage with fellow D&D enthusiasts. Join us on this adventure – together, we're more than just customers; we're kindred spirits united by a shared love for the game.
Delivery Information: Your Journey to Stylish Attire
We know you're excited to don your chosen clothes DnD, and our delivery is here to make that happen. ShopDnD offers efficient delivery to the United Kingdom, United States, and Canada. Experience the thrill of unboxing your new attire in just a few days. If you're located elsewhere, reach out to us at support@shop-dnd.com, and we'll gladly assist you with delivery details.
The Fashionable and Functional
Clothes DnD
Players Love
03
FAQs: Your Queries, Answered
What types of clothing are available at ShopDnD?
At ShopDnD, we offer a variety of clothing options, including T-shirts, Long Sleeve Tees, Sweatshirts, Hoodies, and Vests. Each item is carefully designed to reflect the magic of Dungeons & Dragons.
Is the clothing at ShopDnD unisex?
Yes, all our clothing is unisex, ensuring that everyone can find their perfect fit and express their love for D&D.
How can I determine my size?
Our comprehensive size guide provides measurements to help you find the perfect fit. All our apparel is designed to cater to different body types.
Can I customise the designs on the clothing?
Currently, our designs are fixed, but we're always looking to expand our offerings to cater to diverse tastes.
The Fashionable and Functional
Clothes DnD
Players Love
04
Conclusion: Elevate Your Style with ShopDnD
ShopDnD isn't just about clothes; it's about embracing your passion and weaving it into your daily style. With a focus on designs that capture the essence of Dungeons & Dragons, our clothing offers more than meets the eye. Explore our wide range of stylish and functional options, unite with fellow fans on social media, and experience the joy of expressing yourself with every garment you wear. Step into the world of ShopDnD, where fashion and fandom collide.