Must-Have DnD T Shirts for Dragon Slayers & Dungeon Dwellers
The world of Dungeons & Dragons (DnD) is a realm of imagination, strategy, and epic quests. For those who revel in the magic of this fantastical universe, what better way to display your love for the game than through your clothing? At ShopDnD, we've curated a remarkable collection of DnD T shirts that capture the essence of this captivating realm. Whether you're a seasoned Dungeon Master or a budding adventurer, these must-have T shirts are your ticket to expressing your DnD passion with style. Join us on a journey through some of the most sought-after designs that every dungeon dweller should consider adding to their wardrobe.
Must-Have
DnD T Shirts
for Every Dungeon Dweller
01
Unleash Your Inner Hero with Captivating Designs
The Dice Roller's Dream: CRITTOK
Embrace the whimsical world of crits and fail with our CRITTOK T shirt. A tribute to the thrilling unpredictability of the dice, this design is perfect for those who've experienced the rush of rolling a natural 20 at just the right moment. Wear your luck proudly and show the world that you're not just a player – you're a dice roller extraordinaire.
Sorcery in Style: PIXEL HEART
Magic pulses through your veins, and your heart beats with the rhythm of the arcane. The PIXEL HEART design channels the mystique of spellcasting into a charming pixelated heart motif. Let your inner sorcerer shine as you don this shirt, a testament to your affinity for the arcane arts.
Must-Have
DnD T Shirts
for Every Dungeon Dweller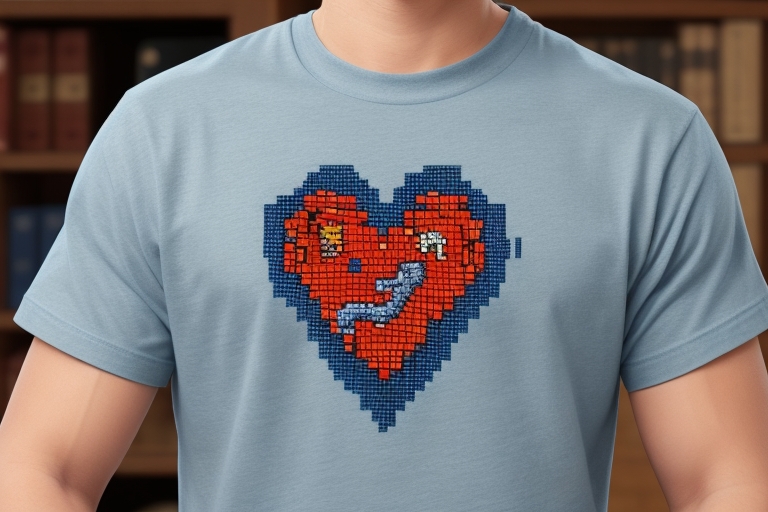 02
Designs That Tell Your DnD Story
Chronicles of the DM: W.M.F.DM
For Dungeon Masters who've witnessed countless campaigns unfold, the W.M.F.DM T shirt is a badge of honour. Wear it as a proclamation of your dedication to crafting intricate worlds, populating them with memorable characters, and guiding your players through epic quests. This design declares, "I'm not just a storyteller – I'm a world-builder."
Relatable Realities: DM LIFE
Every Dungeon Master knows the struggle of orchestrating an unforgettable adventure while dealing with unexpected player antics. The DM LIFE T shirt humorously encapsulates these moments, inviting knowing nods from fellow DMs who understand the joys and challenges of wielding the storyteller's sceptre.
Must-Have
DnD T Shirts
for Every Dungeon Dweller
When venturing into the world of DnD T shirts, it's essential to find the right fit. Our size guide ensures that your chosen apparel is as comfortable as your favourite set of dice. We offer unisex clothing across a range of sizes, from S to 5XL. All our products are printed on high-quality fabric, assuring durability and comfort on every quest.
Must-Have
DnD T Shirts
for Every Dungeon Dweller
We aim to bring the magic of DnD to your doorstep swiftly, thus our delivery information. For our friends in the United Kingdom (UK), expect your T shirts to arrive in 5-7 business days on average. If you're across the pond in the United States (USA), your order will grace your presence in 3-6 business days. And for the adventurers in Canada, anticipate delivery in 4-7 business days. If you're outside these regions, please feel free to contact us at support@shop-dnd.com to confirm delivery times.
Must-Have
DnD T Shirts
for Every Dungeon Dweller
05
Connect with Us on Social Media
Stay up to date with the latest DnD T shirt releases and join the vibrant ShopDnD community on social media. Follow us on Facebook, Instagram, and TikTok for behind-the-scenes glimpses, design sneak peeks, and engaging content that celebrates the spirit of Dungeons & Dragons.
Must-Have
DnD T Shirts
for Every Dungeon Dweller
06
Frequently Asked Questions
Are these
DnD T shirts
available in various sizes?
Absolutely! We offer unisex T shirts ranging from size S to 5XL. Our size guide can help you find the perfect fit for your adventurous journey.
Can I choose different apparel types for these designs?
Indeed! Our designs are available on T shirts, long sleeve T shirts, sweatshirts, and hoodies. The choice is yours to make your DnD statement in style.
How can I confirm delivery times for my location?
For regions beyond the UK, USA, and Canada, please don't hesitate to get in touch with us at support@shop-dnd.com. We're here to ensure your DnD T shirts arrive when and where you need them.
Must-Have
DnD T Shirts
for Every Dungeon Dweller
07
Conclusion: Embrace Your DnD Journey with Style
Every adventurer's journey is unique, and the DnD T shirts at ShopDnD are here to help you celebrate yours. From rolling dice to casting spells, from unforgettable campaigns to relatable DM moments, our collection captures the magic that keeps the DnD community thriving. Explore our store, find designs that resonate with your questing spirit, and wear your love for Dungeons & Dragons with pride. Connect with us on social media, peruse our size guide, and get ready to embark on a stylish adventure that blends fantasy and fashion seamlessly. ShopDnD is your portal to expressing your passion for DnD in every step of your journey.