Elevate Your Game Night: Unique DnD Merchandise at Shop DND
Are you ready to embark on an epic adventure into the realms of Dungeons & Dragons? Whether you're a seasoned dungeon master or a novice player, there's no better way to immerse yourself in the world of DnD than with unique merchandise that speaks to your inner adventurer. Enter Shop DND, your gateway to a treasure trove of custom DnD clothing and accessories that will elevate your game night to new heights.
01
Unisex DnD Merchandise for Everyone
At Shop DND, we believe that DnD is for everyone. That's why all our merchandise is unisex, ensuring that adventurers of all genders can gear up for their next quest. Our unisex sizing guide will help you find the perfect fit for your chosen DnD merchandise, whether it's a T-shirt, Long Sleeve Tee, Sweatshirt, or Hoodie.
Choose Your Design, Tailor Your Adventure
What sets Shop DND apart is our unique approach to DnD merchandise. Instead of limiting you to predefined products, we put the power of design in your hands. Start your adventure by exploring our vast collection of DnD designs, each with its own story to tell. From "Always Healing Potions" to "Crittok" and "Pixel Heart," you'll find designs that resonate with your DnD journey.
Once you've found the design that speaks to your character, it's time to select the perfect canvas for it. Whether you prefer the casual comfort of a T-shirt or the warmth of a Hoodie during your gaming sessions, the choice is yours. We offer a range of product options to suit your style.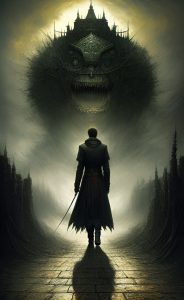 Sizing Made Easy
Getting the right fit is crucial for any adventurer. That's why we provide a comprehensive sizing guide to help you make an informed choice. Whether you're a halfling or a dragonborn, our guide ensures that your DnD merchandise fits like a charm, enhancing your comfort during those epic campaigns.
Quick and Reliable Delivery
We understand that anticipation builds as you await your DnD merchandise. That's why we're committed to delivering your merchandise promptly. Here's what you can expect with our quick and reliable delivery:
United Kingdom (UK): 5-7 Business Days
Embark on your DnD quest in the UK, and your DnD merchandise will typically arrive within 5-7 business days.
United States (USA): 3-6 Business Days
Across the pond in the USA, you can expect your DnD merchandise to arrive in 3-6 business days.
Canada: 4-7 Business Days
Our Canadian adventurers can anticipate their DnD merchandise within 4-7 business days.
For adventurers beyond these lands, please reach out to our dedicated support team at support@shop-dnd.com for delivery information specific to your location.
02
Frequently Asked Questions
What makes Shop DND's DnD merchandise unique?
At Shop DND, we believe in personalization. Instead of offering fixed products, we let you choose a design that resonates with your DnD journey and then select the product it goes on. This unique approach allows you to tailor your adventure.
Are your products only for DnD players?
Not at all! While our merchandise is designed with DnD enthusiasts in mind, it's perfect for anyone who appreciates unique and stylish clothing. Whether you're a player, a dungeon master, or just a fan of fantasy, our designs cater to all.
Can I connect with Shop DND on social media?
Absolutely! Follow us on Facebook, Instagram, and TikTok to stay updated with the latest designs, promotions, and adventures. Connect with us on social media to join our growing DnD community.
What if I have questions about sizing?
We've got you covered. Check out our comprehensive sizing guide to find the perfect fit for your DnD attire. If you still have questions, don't hesitate to reach out to our support team for assistance.
Sure, if you want to you can do your dice rolls in game using an app these days, but many players still prefer to use a set of polyhedral dice, and it's always useful for a DM to have a selection of multiple different dice on the table for anyone to use - just in case someone forgets to bring a die or something happens that requires a weird combination of dice to be rolled. Again because they're not clothes we don't sell these ourselves, but we're definitely used to them as fans - so we know that they are available in a variety of stunning preset designs, colors, and materials, and that you can even have sets of polyhedral dice custom made if you wish.
Elevate your game night with unique DnD merchandise from Shop DND. Our commitment to unisex clothing, customizable designs, and prompt delivery ensures that you'll be well-prepared for your next adventure. Explore our store, consult our size guide, and get ready to embark on epic quests in style. For more information about us, our contact details, or to start shopping, visit our store, and don't forget to connect with us on social media to be part of our vibrant DnD community.