Discover the Best Dungeons and Dragons Merchandise at ShopDnD
If you're an avid Dungeons and Dragons enthusiast, you're about to embark on a thrilling journey through the realm of fantasy and style. At ShopDnD, we've combined our love for geek culture with a commitment to delivering the finest in Dungeons and Dragons merchandise. In this article, we'll explore the treasure trove of products that await you, from T-shirts that express your character's persona to hoodies that keep you warm during late-night campaigns. Join us on this adventure as we unveil the best of ShopDnD's offerings.
Discover the Best
Dungeons and Dragons Merchandise
at ShopDnD
01
Unisex Clothing for All Adventurers
At ShopDnD, inclusivity is at the heart of our brand. We understand that adventurers come in all shapes and sizes, which is why all our clothing is unisex. Whether you're a mighty warrior, a cunning rogue, or a wise wizard, our products are designed to fit everyone. Don't forget to check out our size guide to ensure you choose the perfect fit for your next quest.
Discover the Best
Dungeons and Dragons Merchandise
at ShopDnD
02
Dungeons and Dragons T-Shirts
Our T-shirts are a canvas for your imagination. With a wide array of designs, you can proudly wear your favourite D&D references wherever you go. From witty one-liners to intricate artwork, our T-shirts are a testament to your passion for the game. Whether you're at the gaming table or out in the real world, these tees are your perfect companions.
Discover the Best
Dungeons and Dragons Merchandise
at ShopDnD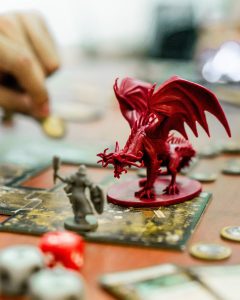 03
Long Sleeve T-Shirts: More Adventure, More Style
When the quest extends into the chilly evenings of the Sword Coast, our long sleeve T-shirts provide both warmth and style. These shirts feature the same captivating designs as our regular tees, with the added benefit of keeping you comfortable during those epic battles.
Discover the Best
Dungeons and Dragons Merchandise
at ShopDnD
04
Sweatshirts: Cozy Comfort for Campaigns
For those who prefer a cosier option, our sweatshirts are a must-have. Crafted from high-quality materials, these sweatshirts are designed to withstand even the harshest winter conditions. Whether you're exploring dungeons or braving the elements, you'll stay warm and stylish in these D&D-inspired sweatshirts.
Discover the Best
Dungeons and Dragons Merchandise
at ShopDnD
05
Hoodies: The Ultimate D&D Fashion Statement
There's nothing quite like a hoodie to make a bold statement. Our D&D-themed hoodies combine comfort and style effortlessly. With designs that pay homage to iconic spells, creatures, and classes, these hoodies are a must-have for any adventurer looking to showcase their love for the game.
Discover the Best
Dungeons and Dragons Merchandise
at ShopDnD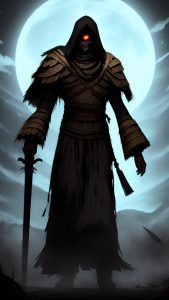 At ShopDnD, we understand that it's not just about what you wear, but how you wear it. That's why our emphasis is on design. We want you to find a design that resonates with your character, your playstyle, and your sense of humour.
W.M.F.DM: Who Isn't?
Is your party spending an hour on the 5-minute side task you put together and missing the main quest? Dice rolls just not cooperating? Make your frustration known with our "W.M.F.DM" design. It's the perfect way to express your Dungeon Master woes.
Always Healing Potions: #SavingRollsAreComin'
For the dedicated healers in your party, our "Always Healing Potions" tee is a nod to the curative magic that keeps your group alive. With this design, you'll be the life-saver of your campaign.
Crittok: #SocialMediaParody
In a world where adventurers seek fame and fortune, our "Crittok" design parodies the obsession with social media. Wear it proudly and let your party know that not everything needs to be documented for the world to see.
Pixel Heart: #ItCanBeCuteToo
Who says D&D can't be cute? Our "Pixel Heart" design offers a whimsical take on the world of monsters, dungeons, and dragons. Show your playful side with this endearing design.
Discover the Best
Dungeons and Dragons Merchandise
at ShopDnD
08
Delivery Across the Realm
ShopDnD ensures that your treasures reach you in a timely manner. We offer delivery to multiple regions, including:
United Kingdom (UK): Receive your orders in 5-7 business days on average.

United States (USA): Enjoy speedy delivery in 3-6 business days on average.

Canada: Get your D&D merchandise in 4-7 business days on average.
Other Locations: For adventurers in locations not mentioned, please contact our DM at support@shop-dnd.com for delivery information tailored to your realm.
Discover the Best Dungeons and Dragons Merchandise at ShopDnDSo there it is folks, our take on the coolest of cool DND merch that you can buy right now, either direct from ShopDND, or other great online retailers. Some may help you on your next adventure, some just look great and help you show off your fandom - the important thing in our minds though is just the wide range of items that are out there... Whatever you might be looking for, or whoever you might be gift-hunting for, when it comes to cool DND merch you can be confident that you'll find something that fits the bill!
At ShopDnD, our passion for Dungeons and Dragons shines through in every design we create. We offer a diverse range of unisex clothing, from T-shirts and long sleeves to sweatshirts and hoodies, allowing you to showcase your love for the game with style and comfort. With a strong emphasis on design and inclusivity, we're your go-to destination for all things D&D. Explore our store, find the perfect design to express your character, and embark on your next adventure in style. ShopDnD invites you to connect with us on social media, Facebook, Instagram, and TikTok, where you can stay updated on the latest designs, promotions, and more. For any inquiries, size guidance, or delivery information, please don't hesitate to reach out to us.