DND Class List: Strengths and Weaknesses
Dungeons and Dragons, commonly known as DND, offers players a rich and immersive role-playing experience where you can become anyone you desire within a fantasy realm. The first and often the most crucial decision a player makes is selecting their character class. Your chosen class determines your character's abilities, role in the party, and how you contribute to the adventure. With the plethora of options available on the DND class list, it can be a challenging task to make the right choice.
At ShopDnD, we understand the significance of this choice, and we're here to help you navigate through the selection process. In this article, we will delve into each class, analysing their strengths and weaknesses, providing you with valuable insights to make an informed decision.
DND Class List
: Strengths and Weaknesses
01
Choosing Your Class: The First Step in Your DND Adventure
Your character class in Dungeons and Dragons is your identity within the game. It's not merely a set of abilities, but a reflection of your character's background, personality, and the story you wish to tell. Each class offers a unique playstyle, whether you want to be a fearless warrior, a cunning rogue, a wise spellcaster, or something entirely different.
DND Class List
: Strengths and Weaknesses
Fighter: The Master of Weapons 
The Fighter class is the embodiment of martial prowess. With a wide range of fighting styles and specialisations, Fighters excel in combat, boasting high hit points and proficiency with a variety of weapons and armour. They make a solid choice for players who prefer to lead the charge and protect their allies.
Strengths 
Fighters have remarkable versatility in combat. They can use any weapon or armour and have access to a broad spectrum of combat manoeuvres. Their Extra Attack feature allows them to strike twice in one turn, and they can eventually gain features like Action Surge, which grants them additional actions in combat.
Weaknesses 
Fighters may lack the spellcasting abilities of other classes, limiting their utility outside of combat. They are also less adept at skills and abilities that involve social interactions or magic.
DND Class List
: Strengths and Weaknesses
Rogue: The Master of Stealth
Rogues are the masters of stealth, deception, and cunning. They excel at sneaking, disarming traps, and making precise strikes against their foes. If you enjoy subterfuge and outwitting your enemies, the Rogue class might be your calling.
Strengths
Rogues have a unique skill set that includes expertise in various abilities, making them excellent at tasks like lockpicking and perception. Their Sneak Attack ability allows them to deal extra damage under specific conditions, making them formidable in combat.
Weaknesses 
Rogues tend to be squishier in terms of hit points and may struggle in prolonged battles. They also lack the spellcasting capabilities of other classes.
DND Class List
: Strengths and Weaknesses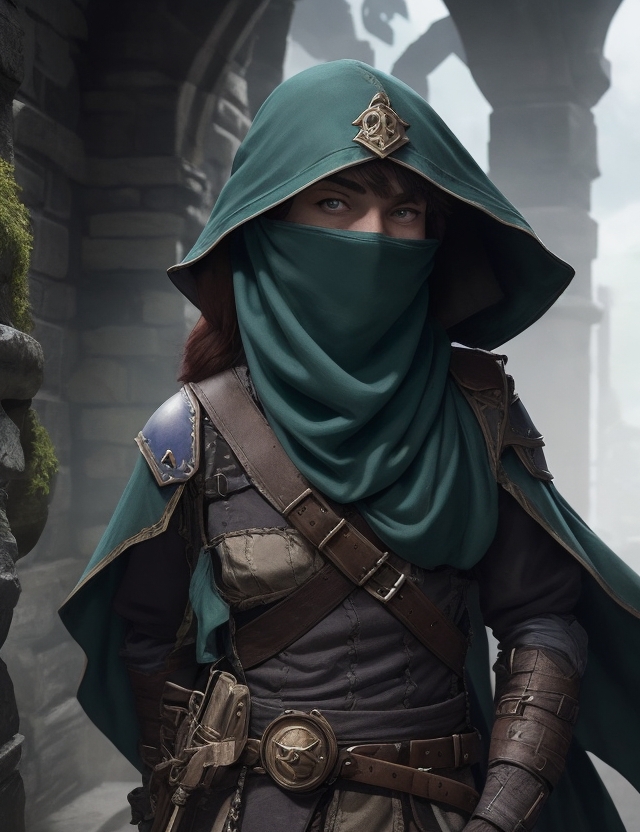 Wizard: The Master of Magic
Wizards are the quintessential spellcasters, wielding the power of arcane magic. They can bend reality, control elements, and unleash potent spells on their foes. If you seek mastery over the arcane, the Wizard class is your choice.
Strengths 
Wizards possess an extensive spellbook, enabling them to cast a wide variety of spells. They can be incredibly versatile, adapting to different situations by selecting the right spells for the task at hand. Their ability to learn and copy spells from scrolls and other sources gives them a vast range of options.
Weaknesses 
Wizards are typically physically frail and must rely on their spells for defence. They can be vulnerable in close combat and might need protection from more robust party members.
DND Class List
: Strengths and Weaknesses
03
More Classes to Explore
In addition to the Warrior, Rogue, and Wizard classes, the DND class list offers numerous other intriguing options, each with its own unique strengths and weaknesses. These include Clerics, Paladins, Sorcerers, and more. If you want to delve deeper into these classes, please explore our extended guide on our website, ShopDnD.
DND Class List
: Strengths and Weaknesses
What is a multi-class character? 
A multi-class character is one that combines the features and abilities of two or more character classes. This can create a more versatile character but may also require careful planning to optimise.
How do I choose the best class for my character? 
Consider your character concept and play style preferences. Do you want to be a frontline warrior, a stealthy infiltrator, a spellcaster, or something else? Your character's background and the role you want to play in your party can help guide your choice.
Can I change my character's class later in the game? 
In most DND campaigns, changing your character's class is a significant decision and should be discussed with your Dungeon Master. Some campaign settings may allow for class changes, while others may not.
DND Class List
: Strengths and Weaknesses
Selecting your character class from the DND class list is a pivotal moment in your DND journey. It shapes your character's abilities, strengths, and weaknesses, influencing the way you experience the game. Whether you choose to be a mighty Fighter, a crafty Rogue, or a spell-weaving Wizard, the decision is yours.
For all your DND clothing needs, visit ShopDnD, your premier DND store. We offer a wide range of DND gift ideas, including DND shirts and Dungeons and Dragons hoodies, to keep you fully immersed in the DND universe.
Don't forget to connect with us on social media via Facebook, Instagram, and TikTok. If you have any questions or need assistance, please don't hesitate to contact us.