Must-Have Items from the Best D&D Shop - ShopDND!
Welcome, adventurers, to another ShopDND blog in which - in our role as the best clothing-focused D&D shop on the internet - we'll be taking you through our range of quality D&D-themed apparel in which there's something suitable for all weathers, and will let you show your love of the world's most popular tabletop RPG during all of your real-world adventures. From tees to hoodies and more besides, our D&D shop has the perfect piece of clothing for you, whether you're looking for something to wear during your epic gaming sessions, when you're taking a Long Rest at home, or looking for a gift for a D&D player you know. Let's take a look!
01
What Makes ShopDND Different?
There are a number of things that set ShopDND apart from other D&D shops - both physical stores and online shops. First and foremost is probably the fact that we are a DND clothing specialist - we don't sell books, dice or other gaming products - we focus solely on DND apparel, so if you're looking to pick up an item like the Monster Manual, Player's Handbook or Dungeon Master's Guide, you won't find them here unfortunately.
However, what you will find here is a large array of quality clothing in a wide range of styles and colors, each item with a nod to your Dungeons & Dragons fandom through one of our exclusive printed art designs. Ordering an item from ShopDND is easy too - all you need to do is pick your favourite design, then choose a garment style and a base color for that garment, a size, and you're done!
Quality service is important to us too, so elsewhere on our website you will find an easy-to-understand size guide, alongside delivery information and our returns policy. We hope you never have to use that last one, but more than anything we want each and every ShopDND customer to be happy with their purchases. If ever that's not the case for you, just let us know, return the item, and we'll do our utmost to make things right.
02
DND T-Shirts & Long Sleeve Tees
ShopDND prides itself on our extensive array of DND T-Shirts. Whether you're a seasoned Dungeon Master or a newbie adventurer, our shirts, adorned with a unique ShopDND design, are a must-have. Made with soft, breathable fabric, our tees are perfect for long gaming sessions and each design showcases your love for the game - often while also including a nice nod to current pop culture too. It's sure to be a conversation starter amongst your fellow players, while also being something they likely don't have - since once again all ShopDND designs are exclusive to us, and can't be found anywhere else..
As your character will probably already know, an in-game dungeon can be quite chilly - and if the weather in the real world is similar then a long sleeve tee is the perfect way to get that extra bit of warmth you need without going too far and getting too warm. ShopDND long sleeve tees are made from only high-quality materials, and provide the perfect balance of warmth and comfort while again boasting one of our unique, eye-catching D&D designs. These long sleeve tees allow you to express your passion for adventure and epic storytelling, and ward off the elements at the same time.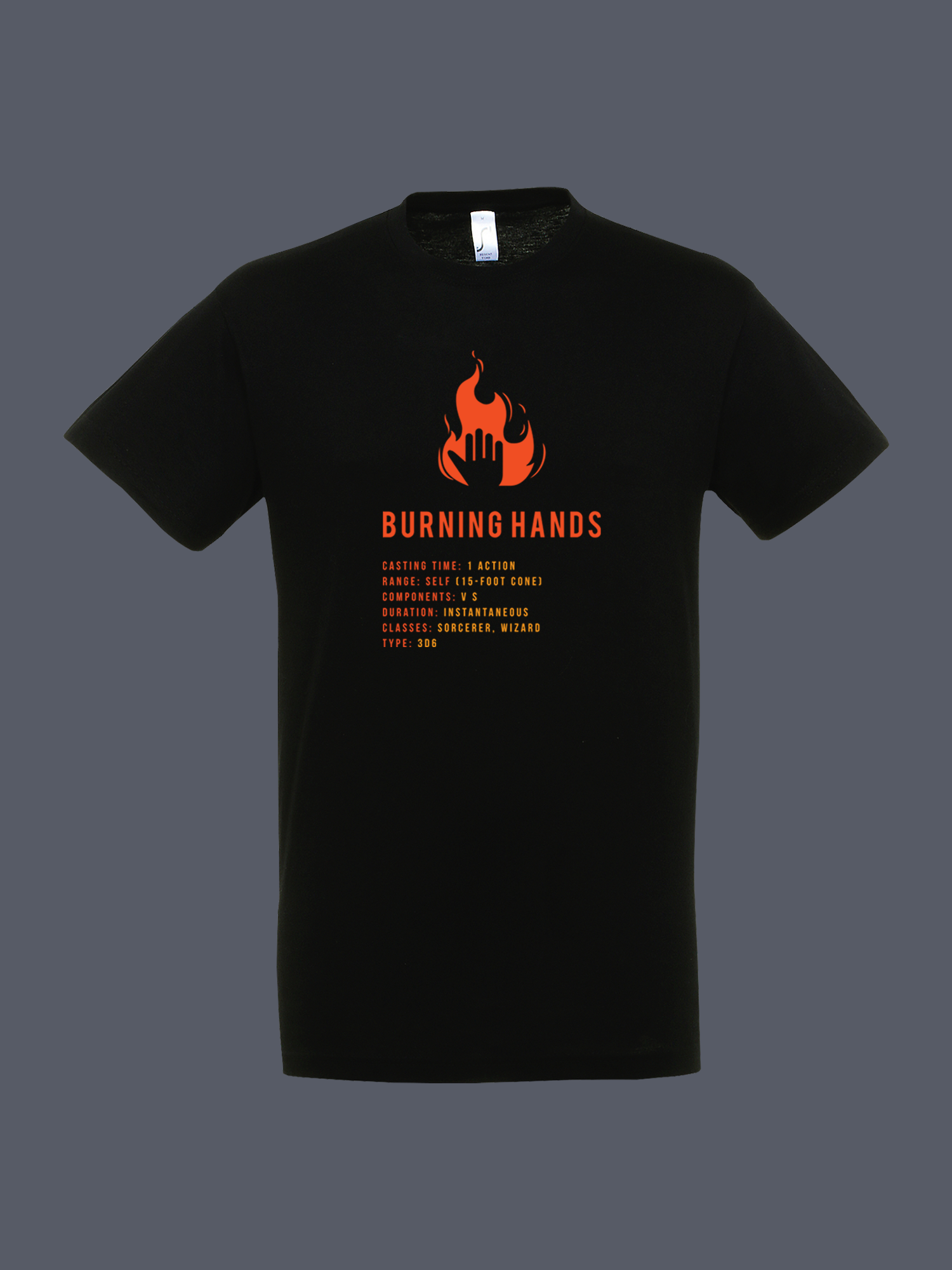 03
DND Hoodies & Sweatshirts
When the cold winter winds howl and venturing outside feels like walking into an Ice Dragon's lair, our DND Hoodies are the perfect companion for your thrilling D&D nights. Comfortable and warm, like all of our other garments these hoodies are adorned with one of our intricate D&D-themed designs, making you the talk of your gaming table. They're not just for game night either - these hoodies - like all of our other garments - are made from quality materials and are stylish enough for everyday wear, allowing you to subtly showcase your love for D&D while you're out and about too.
Casual and comfortable, our DND Sweatshirts are another staple in our D&D shop. Super soft on the inside, they are essentially a hoodie without the hood, and perfect for lounging or layering when the temperature drops, and again they carry one of our exclusive printed D&D designs that are designed to resist fading and cracking.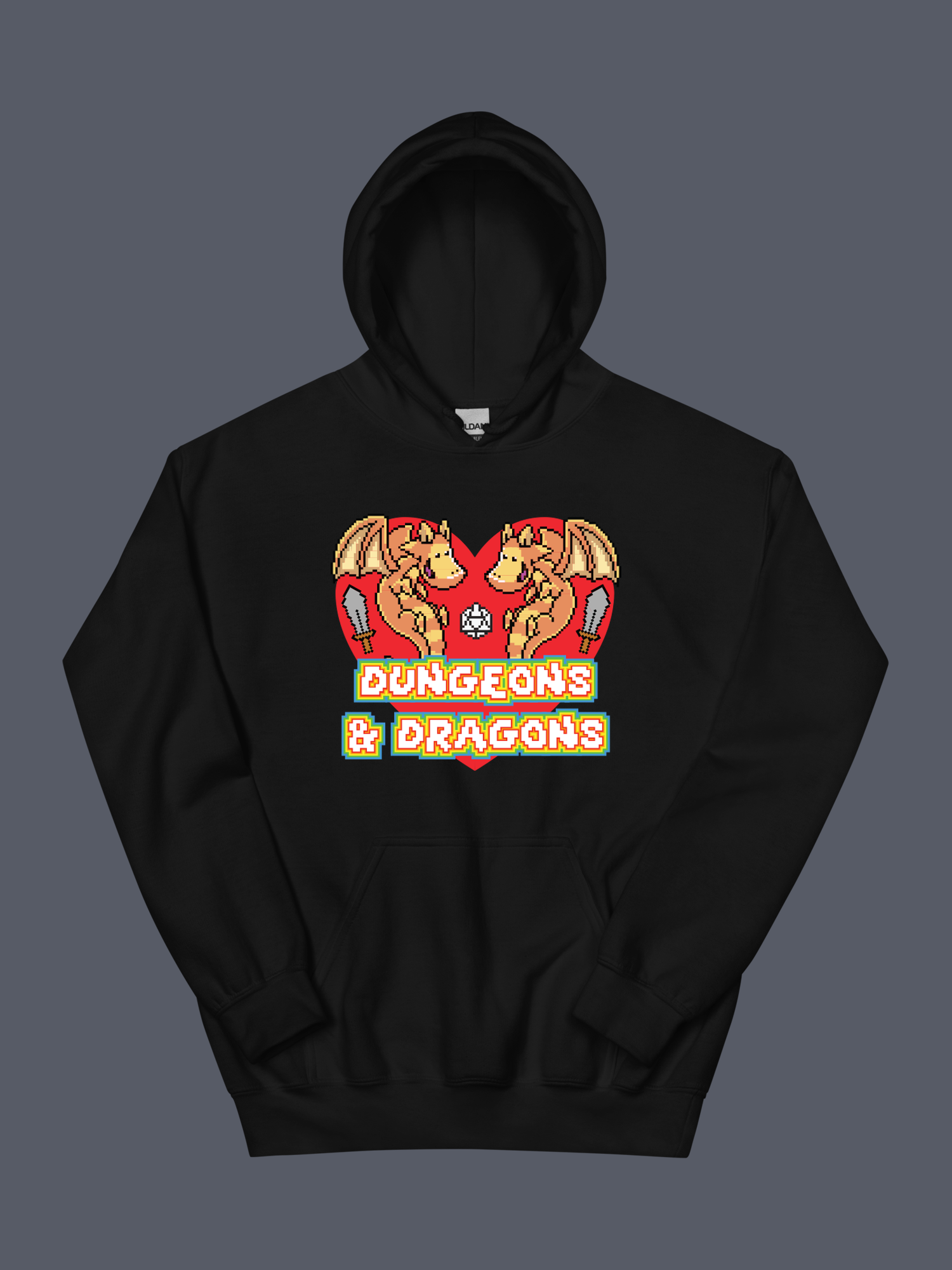 We've covered cold weather then, but what do you do when the weather turns hotter than a Dragonborn's breath weapon after judging your party's annual chilli cook-off? As good as they are, one of our hoodies or sweatshirts isn't what you want in those conditions, and even our tees might be too much. However, once again ShopDND have you covered with our D&D themed vests. Perfect for hot days, these vests provide the right amount of breathability and freedom of movement without sacrificing comfort - qualities which also make them great for gym days too. Again carrying one of our exclusive D&D artwork prints, our vests also give a subtle nod to your gaming fandom wherever you wear them.
Whether you're gearing up for your next campaign or just want to show off your D&D pride, our D&D shop has something for every adventurer. So roll the dice, and get ready to find your perfect gaming outfit today!