Gaming with Dungeons and Dragons Merch from ShopDnD
If you're a passionate Dungeons and Dragons (D&D) enthusiast, you know that the love for this iconic tabletop role-playing game goes beyond the game board. It's a culture, a lifestyle, and a way to express your creativity. If you're looking for a way to wear your D&D fandom proudly, ShopDnD has got you covered. Dive into the world of Dungeons and Dragons merch, where every garment tells a story.
01
Unleash Your Inner Adventurer
Unique Designs for Every Fan
At ShopDnD, we understand that D&D fans come in all shapes and sizes, each with their own favourite aspects of the game. That's why we offer a diverse range of unique designs that cater to every type of adventurer. From classic D20s and spell-casting motifs to clever D&D-themed parodies, our designs are crafted with love for the game.
With over a dozen captivating designs to choose from, you're sure to find one that resonates with your D&D persona. Whether you're the dungeon master, a rogue tiefling, or a dedicated healer, our collection of Dungeons and Dragons merch has something special just for you.
Quality Unisex Apparel
Our commitment to inclusivity shines through in our choice of clothing. All our Dungeons and Dragons merch are unisex, ensuring that everyone can express their love for D&D comfortably. From T-shirts to Long Sleeve Tees, Sweatshirts, and Hoodies, we've got the perfect canvas for your chosen design.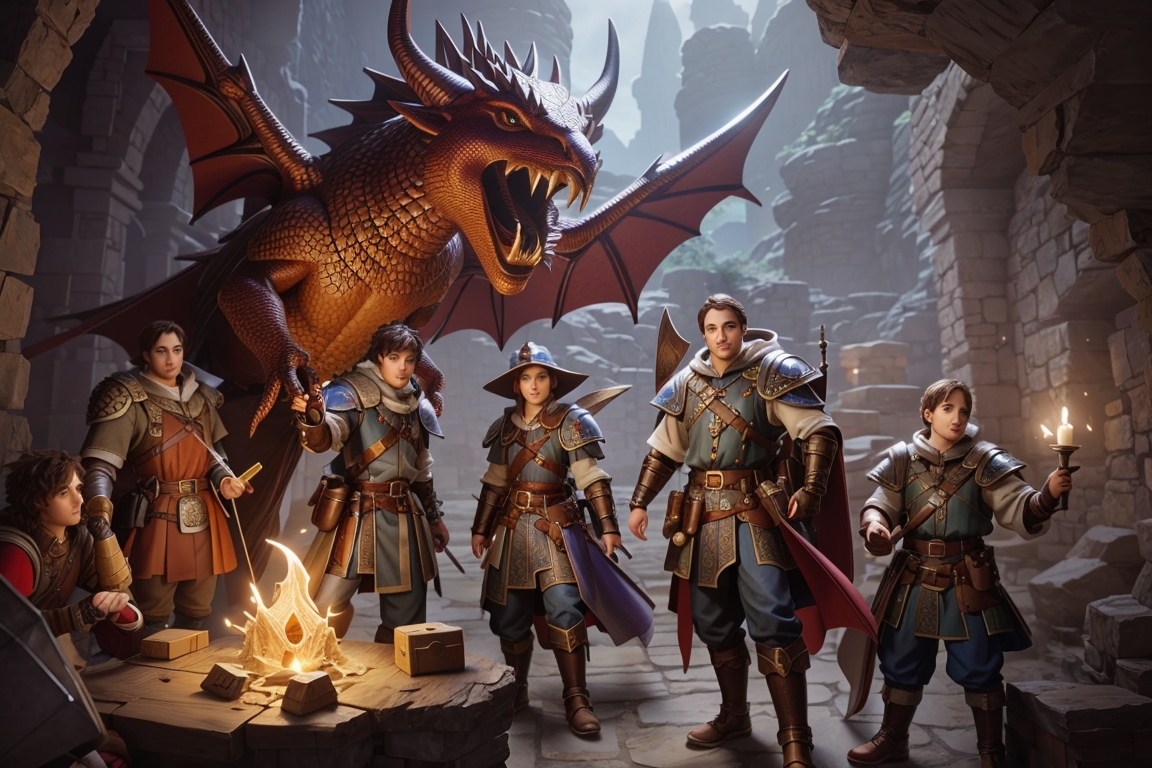 Size Guide
Worried about finding the right fit? Don't be. ShopDnD provides Dungeons and Dragons merch with a comprehensive size guide that takes the guesswork out of sizing. We've got you covered whether you prefer inches or centimetres. Our goal is to make sure your chosen piece of D&D merch fits like a charm.
Delivery Information
When you're excited to get your hands on your new Dungeons and Dragons merch, we understand that time matters. That's why we provide speedy delivery options:
United Kingdom (UK): 5-7 business days on average.

United States (USA): 3-6 business days on average.

Canada: 4-7 business days on average.
For our international friends, please confirm delivery details with us at support@shop-dnd.com.
03
FAQ: Your Questions Answered
Can I customise my Dungeons and Dragons merch?
Currently, we offer a selection of pre-designed Dungeons and Dragons merch. We are exploring customization options for the future, so stay tuned for updates!
Are your products officially licensed Dungeons and Dragons merch?
No, our products are not officially licensed Dungeons and Dragons merch. They are original designs inspired by the love for the game and its vibrant community.
Do you ship internationally?
Yes, we do ship internationally! However, delivery times and costs may vary, so please contact us for specific information based on your location.
Can I return or exchange an item?
We want you to be completely satisfied with your Dungeons and Dragons merch. If you encounter any issues with your order, please reach out to us at support@shop-dnd.com, and we'll do our best to assist you.