Will Hugh Grant make a good rogue?
The much awaited on screen adaptation of Dungeons and Dragons is finally coming on March 3rd next year. Filmed in Northern Ireland during the pandemic, the film stars Chris Pine, Michelle Rodriguez, Regé-Jean Page and Hugh Grant. However, not everyone is excited about the movie; the internet is awash with mixed reviews about the plot, overall tone and the cast choices. Past box office failures are partly to blame in this; a 2000 feature film flopped and failed to impress both DnD fans and critics. With the upcoming movie diving opinion, Shop DnD are going to offer our take down of the movie cast and plot in a series of articles.
First up is the cast. The movie stars Chris Pine as a lute playing bard, and Michelle Rodriguez as a barbarian, Holda. Page plays a paladin, Xen, and Hugh Grant is Forge Fletcher, a rogue, presumably the movie villain. Meanwhile, Sophia Lillis portrays a druid. The cast have already been interviewed numerous times by the media, at the San Diego Comic Con and on MTV news to name a few, detailing their personal experience (if any) with Dungeons and Dragons, how they found making the film, and their opinions about the overall tone of the film. We, of course, have our views on this too, which we've covered in this article. 
In our series on the casting choices, Hugh Grant is the second actor in our series. Tipped to be the movie villain, Grant's character, Forge Fletcher, is described as a rogue in the official synopsis. Will Grant, the man behind literally every successful 90s and 00s romantic comedy, be a good fit for a rogue in DnD?  Despite rumblings on the internet that he isn't the natural choice to embody the role, most of the Shop DnD team think he'll be pretty good! And here's why.
01
He's charming but slimy
Firstly, when you think of a rogue, if you've ever played one or seen a fellow party member portray one, what springs to mind? Most of us will probably say stealthy, sly, perhaps even slimy. Rogues are devious and cunning, often with loose morals. Yet they also have a charming side. On screen (and arguably off screen!) Hugh Grant possesses all the qualities of a typical rogue. On screen, Daniel Cleaver is charming and smart, but also devious. Off screen, it's no secret that Grant has had some indiscretions in his personal life. 
You only need to look at Grant's previous roles to know that he'll be a perfect rogue. In Bridget Jones' Diary, smarmy yet charming Daniel Cleaver is the womaniser who lies to Bridget. While dating Bridget, he's secretly been engaged to an American woman, who Bridget unexpectedly meets when she turns up at Cleaver's home. Understandably, at this juncture Bridget parts ways with Cleaver, although he tries to worm his way back into her heart by turning up to her birthday dinner. He also throws a punch at the aloof but genuinely nice Mark Darcey, culminating in the famous fight in between the two in a London restaurant. Does any of that sound rogue-like to you?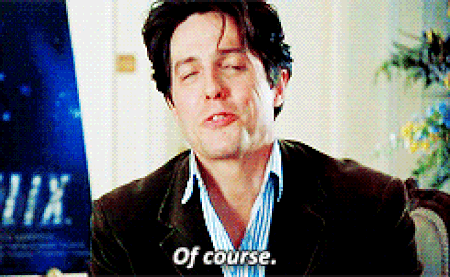 In About a Boy, Will Freeman lives a carefree lifestyle with no responsibility or commitments, living off the royalties left to him by his father. Freeman is also a sly (but ultimately likeable) character; he feigns having a son so that he can join the Single Parents Alone Together (SPAT) community group and meet single mothers. Here Will meets Suzie, and goes on a play-date with her, where he unexpectedly meets Marcus, a socially awkward boy who is one of Suzie's sons friends. Marcus becomes important later on. in an effort to win over his love interest Rachel, who is a single mother unimpressed with Will's carefree lifestyle. Freeman asks Marcus to pretend to be his son. When he admits the truth, Rachel is unimpressed and breaks things off, though they later reconcile. 
Grant's characters also have a charming and likeable side. Daniel Cleaver is funny and witty, charming his way into Bridget's life. Will Freeman genuinely tries to help Marcus, teaching him to be more confident so he won't be bullied at school. He even turns up to Marcus' school talent show to save him from humiliation, by joining in Marcus' performance with a guitar.
Rogues are astute and smart characters. Hugh Grant, with his cut glass accent and broad vocabulary, comes across as intelligent and articulate. He's even played a Prime Minister (albeit in a romantic comedy, of course), and has a witty sense of humour. This is clear from his various interviews about the movie, at the San Diego Comic Con and on MTV news amongst others. When asked what attracted him to the movie script, Grant said its humour. Both Chris Pine (a bard) and Grant have said the movie has elements of Monty Python to it, with Pine saying that he places the film somewhere between Game of Thrones seriousness and comedy like the off-kilter 80s offering The Princess Bride. 
Grant's comedic talent is clear to see off-screen as well as on. In an interview with his fellow cast members, Grant joked: "it was an extremely difficult role, but I'm extremely talented." He continued: "I thought I'd been invented for this film. I didn't think I was one of the characters (...)". Grant is veritably hilarious in every interview about the movie he's done, and we think he'll be similarly funny in his role as the movie villain. As for the many monsters and creatures in the film, Grant hopes that they will be cut out so they don't "upstage" him. 
When it comes to humour, we think Grant definitely ticks this box -  he's always been a great comedic actor with good one-liners. And there's the famous goofy dancing scene as the prime minister in Love Actually, which Grant has now described as "the most excruciating scene ever committed to celluloid".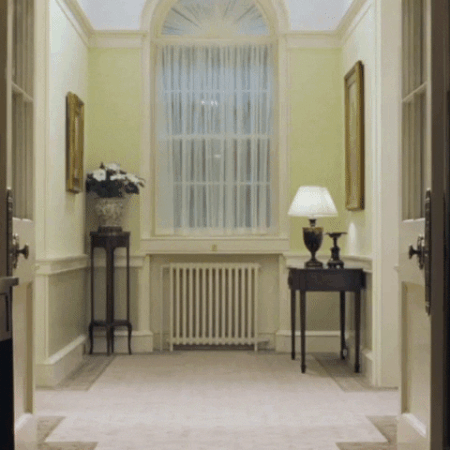 Sure, Hugh Grant is not a renowned movie bad guy (beyond being a love rat), but he actually does make a credible movie villain. His performance as villain Phoenix Buchanan in Paddington 2 actually received much critical acclaim. The film got excellent reviews when it was released (it ranks 4.6 on Rotten Tomatoes), and many have waxed lyrical about Grant's portrayal of Phoenix Buchanan. Playing a washed up actor, Grant is very much in on the joke. Phoenix Buchanan had a moderately successful acting career which has now dried up, Buchanan now being resigned to starring in dog food TV ads. Phoenix steals a precious book, containing clues to where fabulous hidden treasure can be found. He frames Paddington for the crime, who sadly goes to prison for something he didn't do.
All in all, the Shop DnD team think that Hugh Grant will make an amazing rogue and movie villain. He might even be the best thing about the new film! We know that Grant is funny, which is perfect for the comedic aspect to the new DnD film, which isn't going to take itself too seriously. On top of this, Grant has got the conniving, slimy character down to a tee - this will definitely translate well into a rogue character in DnD. There's also his intelligent side, which comes in handy as rogues are pretty smart and stealthy. We think he'll be great at scheming and stealing. Last but not least, Grant has also proven himself as a movie villain, wowing critics with his performance in Paddington 2. Even if romcoms are a far cry from Dungeons and Dragons, Hugh Grant's persona, both on screen and in real life, make him a perfect rogue.