Why Gamers Love ShopDnD's Collection of Dungeons and Dragons T Shirts
In the realm of gaming, Dungeons and Dragons (DnD) stands as an iconic and beloved tabletop role-playing game. Its enduring popularity has inspired a vibrant community of fans and gamers, and what better way to show one's allegiance to this legendary game than through clothing? We, at ShopDnD, have emerged as a haven for gamers seeking to express their passion through unique and captivating DnD-themed T Shirts. In this article, we delve into the reasons why gamers adore our collection of Dungeons and Dragons T Shirts.
01
Unveiling the Magic of Design
The Artistry Behind Each Design
At the heart of our allure lies our exceptional design philosophy. Instead of merely offering standard gaming Dungeons and Dragons T Shirts, we have taken a creative approach. ShopDnD puts the design first, allowing customers to select their favourite DnD-inspired artwork before choosing the apparel it adorns. This level of personalization ensures that gamers are not just buying Dungeons and Dragons T Shirts; they are curating a piece of art that reflects their unique tastes and interests.
Diverse Range of Designs
Our collection spans a wide spectrum of designs, each resonating with a different facet of the Dungeons and Dragons universe. From humorous quotes to intricately illustrated scenes, there's something for every type of gamer. Let's not forget the clever use of hashtags, adding a dash of modernity and social media flair to the designs. The witty "#SavingRollsAreComin'" or the nostalgic "#ImaginationRunningWild" - these slogans are more than just words; they are statements of identity for the DnD community.
Quality in Every Stitch
The commitment to quality is palpable in every stitch of our Dungeons and Dragons T Shirts. Crafted with care and precision, these shirts not only showcase captivating designs but also offer the comfort and durability that gamers demand. Our attention to detail is evident in the choice of materials and the meticulous printing process, ensuring that the Dungeons and Dragons T Shirts are a wearable work of art.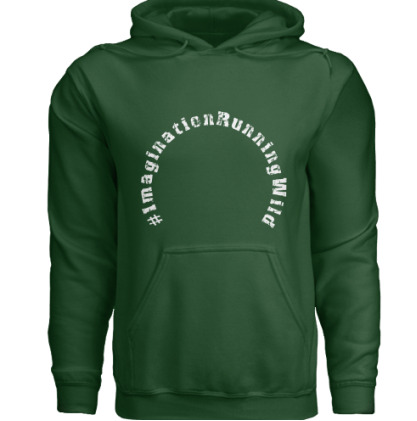 02
Size and Fit for All Adventurers
Inclusivity at Its Core
We proudly promote inclusivity. All our clothing is designed to be unisex, accommodating adventurers of every race, sex, religion, and creed. To further enhance the shopping experience, we provide an easily accessible
size guide
, ensuring that gamers find the perfect fit. After all, well-fitting
Dungeons and Dragons T Shirts
can make all the difference during an epic gaming session.
03
The Quest for Convenience
Design-Centric Shopping Experience
Our innovative approach to shopping deserves special mention. Instead of the traditional method of browsing products, customers begin their journey by selecting a design they love. Once captivated by a design, they can then choose the type of clothing on which to display their chosen artwork. This intuitive approach transforms shopping into an adventure of its own, allowing gamers to fully immerse themselves in the DnD experience.
04
Gamers Worldwide Rejoice
Global Reach and Delivery
Gamers from across the globe can rejoice, as we cater to an international audience. With efficient delivery times of 3-7 business days to regions like the United Kingdom, United States, and Canada, your prized Dungeons and Dragons T Shirts will reach you in no time. For those in other locations, the option to confirm delivery details with our support team ensures that no gamer is left behind.
05
Frequently Asked Questions (FAQs)
Do you offer other DnD merchandise besides T shirts?
Yes, ShopDnD primarily focuses on Dungeons and Dragons T Shirts, but we also offer a selection of other clothing items like Long Sleeve T Shirts, Sweatshirts, and Hoodies, all adorned with captivating DnD designs.
Is the clothing good quality?
Yes, ShopDnD takes great pride in offering high-quality clothing. Our Dungeons and Dragons T Shirts are not only stylish but also comfortable and durable. The designs are professionally printed to ensure longevity.
How can I connect with ShopDnD on social media?
You can follow ShopDnD on popular social media platforms like Facebook, Instagram, and TikTok to stay updated with our latest designs, promotions, and community interactions. Connect with us on social media to become part of our thriving DnD family.
In the world of Dungeons and Dragons, every gamer yearns for a unique way to express their love for the game. We, at ShopDnD, with our emphasis on captivating designs, inclusivity, and a seamless shopping experience, have become the go-to destination for DnD enthusiasts. Whether you're embarking on a heroic quest or simply showcasing your DnD devotion, our collection of Dungeons and Dragons T Shirts provides the perfect attire for your journey. For more information about ShopDnD, our unique designs, and to explore our extensive collection, visit the "Shop" section on our website or you can get in touch with us. Don't forget to check the size guide and delivery information to make your shopping experience even more enjoyable.