Cool DND Merch for Dungeons & Dragons Enthusiasts
At ShopDND we don't just sell top quality DND apparel, we live and breathe the game, and sometimes that also means keeping our community aware of the coolest of cool DND merch items even if we don't sell them ourselves. That's why in this instalment of our blog we'll be looking at everything from our own clothing lineup to game accessories, and even items for your home. The best part? All of the DND merch items that we'll be talking about today make great gift ideas and can be found for a fair price online - even the items you can't get direct from our shop.
DND themed clothing is one of the more common ways in which fans of the world's most popular tabletop RPG express their love of the game. Go to any DND game night, convention, or even just your local DND gaming store and it's highly likely that you'll see a DND t-shirt or two being worn (at the very least!). What is less likely is that you'll see a ShopDND design - not because they're not cool DND merch or because they're not popular, but because they are exclusive to us. You can only get them from our store, nowhere else.
T-shirts aren't your only options when it comes to ShopDND apparel though as we also stock a range of other garments, each of which can be adorned with any of our exclusive art designs. Read on to find out more about them!
DND Tees & Long Sleeve Tees
Our extensive collection of DND tees and long sleeve tees are the perfect item of clothing for any fan of the game. Each carrying one of our signature DND designs, these shirts are not just clothing - they're a statement. Every piece in our collection is a unique blend of comfort and cool, perfect for long gaming nights or casual days out.
DND Sweatshirts & Hoodies
Has the weather turned reminiscent of Icewind Dale? No worries! Our DND sweatshirts & hoodies are here to keep you cozy. These aren't just your average hoodies though - they're made with both the wearer and their love of the game in mind. Warm and comfortable, these hoodies and sweatshirts are great to wear - and since they're again emblazoned with one of our exclusive DND art designs too, they're the perfect blend of comfort, style, and fandom.
02
DND Figurines & Miniatures
Many DND fans choose to step into the world of miniatures to scratch that 'cool DND merch' itch - either because their game uses the grid system and they need something to represent their character, or just because they want something awesome to put on their shelf. As a specialist clothing store we don't sell them ourselves, but we know from our own experience as DND fans that whatever character you're looking for and whatever style you prefer, chances are you can find it. From sneaky halfling rogues in a cartoon villain style to realistic imaginings of fierce dragonborn warriors, the power of the internet and some very VERY talented people have you covered!
Sure, if you want to you can do your dice rolls in game using an app these days, but many players still prefer to use a set of polyhedral dice, and it's always useful for a DM to have a selection of multiple different dice on the table for anyone to use - just in case someone forgets to bring a die or something happens that requires a weird combination of dice to be rolled. Again because they're not clothes we don't sell these ourselves, but we're definitely used to them as fans - so we know that they are available in a variety of stunning preset designs, colors, and materials, and that you can even have sets of polyhedral dice custom made if you wish.
Lastly (again because we don't sell them) but certainly not least - what DND fan could be without a trusty set of polyhedral dice? Dice sets are an essential part of any DND merch collection because dice rolls are an essential part of the game. They come in a variety of materials, colours, and designs, reflecting the diversity and complexity of the game itself and a player's DND character. So, whether you're a fan of classic designs or prefer something more exotic, there's a dice set out there with your name on it.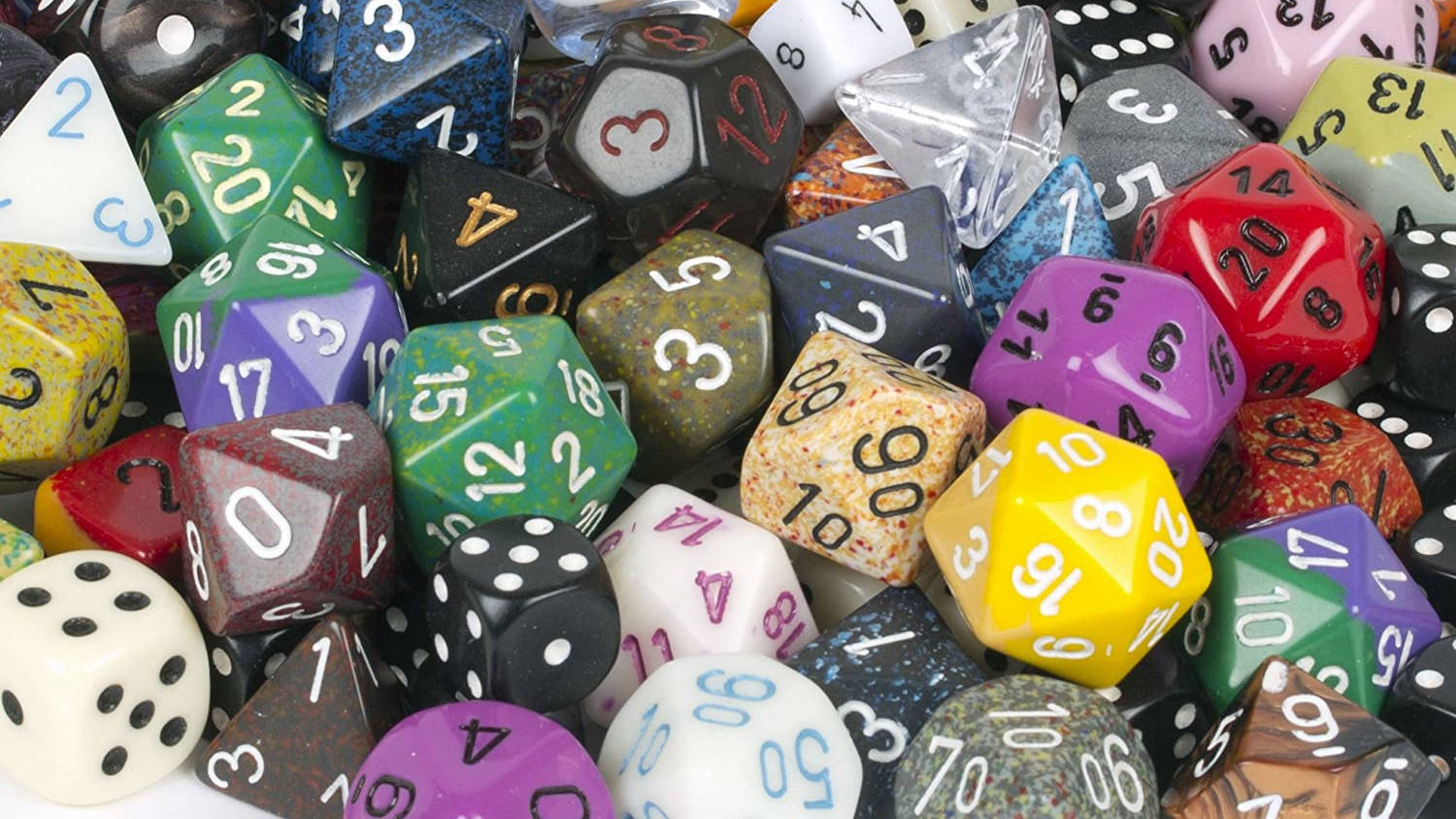 05
Additional Gameplay & Lore Books
The core trilogy of gameplay books - the Player's Handbook, Dungeon Master's Guide and the Monster Manual - set out the basics for a 'standard' game of DND. However, players can dive deeper into the DND universe with additional gameplay & lore books. These work like DLC or mods for a video game - adding things like new storylines, character classes and other elements into the world - and can be official like 'Tasha's Cauldron of Everything' or published under the Open Gaming License by people such as Mage Hand Press. Whoever makes them though, these books let players explore new realms, learn about mythical creatures, and discover advanced gameplay techniques.
06
DND Themed Household Items
You can also show off your love for DND beyond the gaming table with DND themed household items. From mugs to throw pillows to duvet covers, there are a variety of ways to let your love for DND shine throughout your home, add character, and bring a touch of fantasy to your everyday life.
So there it is folks, our take on the coolest of cool DND merch that you can buy right now, either direct from ShopDND, or other great online retailers. Some may help you on your next adventure, some just look great and help you show off your fandom - the important thing in our minds though is just the wide range of items that are out there... Whatever you might be looking for, or whoever you might be gift-hunting for, when it comes to cool DND merch you can be confident that you'll find something that fits the bill!